What is Mentoring Peace Through Art?
"I think Mentoring Peace Through Art is a fantastic organization. It has exceeded my expectations far and away in terms of the people you have here and the type of organizations you work with and the things you do – your overall mission."James Souza, Target Corporation
MuralWorks in the Schools immerses the entire classroom in producing a work of art. In the pursuit of creating the art project, the entire class works together to attain a common objective as a team. Each individual is a worker. They are mentored in being responsible, assertive, and committed to an outcome that is specific to them personally, but interlocked with their peers. The act of producing a community art piece changes everyone in the classroom from a passive participant in the educational process to a dynamic participant in the art of work.
Explore Our Schools
"I think Mentoring Peace Through Art is doing an awesome job. Mentoring Peace Through Art is an innovative, charismatic, and very important program that has the potential of helping a young person find their spark – what they would do without anyone telling them what to do. I am a supporter."Keith Ellison, U.S. Congressman
MuralWorks in the Streets replaces walls of terrorizing gang graffiti with waves of vibrant color, engaging imagery, positive message, and creates in the youth involved a life-changing experience. The MuralWorkers directly change the face of the community.
Discover Our Murals
Who is Mentoring Peace Through Art?
Where is Mentoring Peace Through Art?
"This is a project that really pulls together a lot of strands and brings community together in a way that I have not seen other projects do."Elilzabeth Glidden, Minneapolis City Council
"I love my job. I get to get up everyday and work with rainbows."Robert, Age 16
"I am a big believer in this program."R.T. Rybak, Former Mayor City of Minneapolis
"We are extremely successful at engaging communities and young people from those communities in taking charge of their environment, using the toolkit of the artist."Jimmy Longoria, Cofounder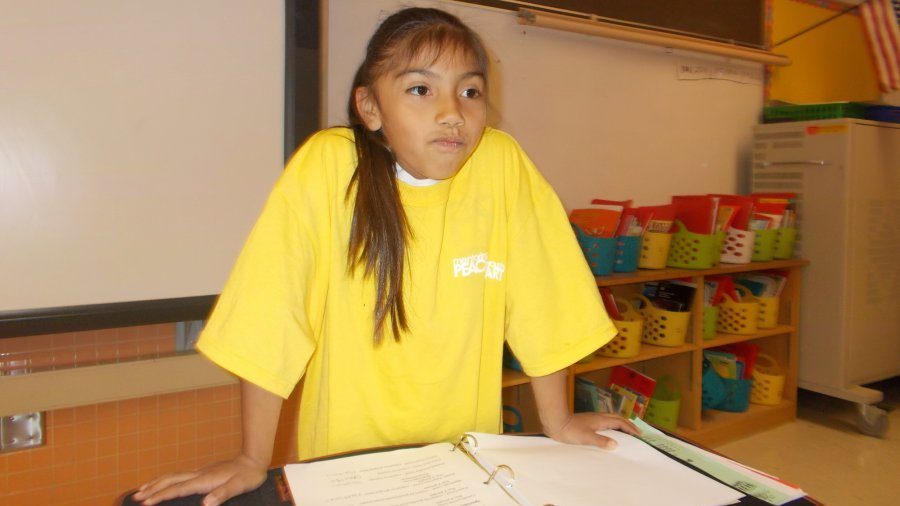 MuralWorks in the Schools transforms "those kids" into workers. "Those kids" in the classroom are the reason teachers say they cannot teach. MuralWorkers in the Schools: start on time, determine priorities, follow-through, execute on mission, clean up, finish on time.
MuralWorks in the Streets transforms teenagers into workers. MuralWorkers in the Streets: take charge of a derelict site, clean, prepare, design, execute, engage the community, leave the site beautified and transformed into a livable space.
Learn How We Transform Young People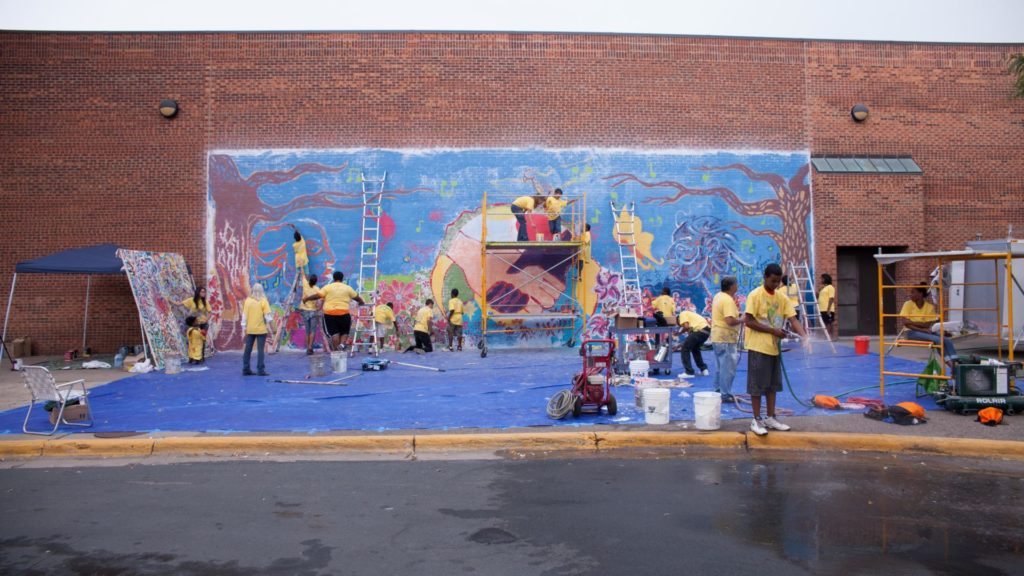 MuralWorks in the Schools transforms the culture of the classroom. The teacher has the opportunity to engage skilled workers in the work of education.
MuralWorks in the Streets transforms the expectations of the people who live in the communities. If young people in their first job working with salvaged paint and old equipment can take a blighted area and make it fresh and positive then the residents can take possession of their community and improve it with their resources.
Learn How We Transform Communities
"I am standing here with the finished product that I am so, so happy with. I am just astonished. More got done than I thought was going to get done, because, when we got started I asked for a butterfly and left it to the imagination of the crew and I am just ecstatic! If you've got any projects that you'd like to do; the interaction with the youth, the way that it's set up, with the youth being a peer to the rest of the youth from Mentoring Peace Through Art. This is the way to get it done. Excellent! There is a lot of professionalism built in, the kids are properly trained, and we just turned them loose with our kids, and this project rocks! So don't forget – Mentoring Peace Through Art – JUMP ON IT!"Shereina Gibbs, Minneapolis Park and Recreation Board
Share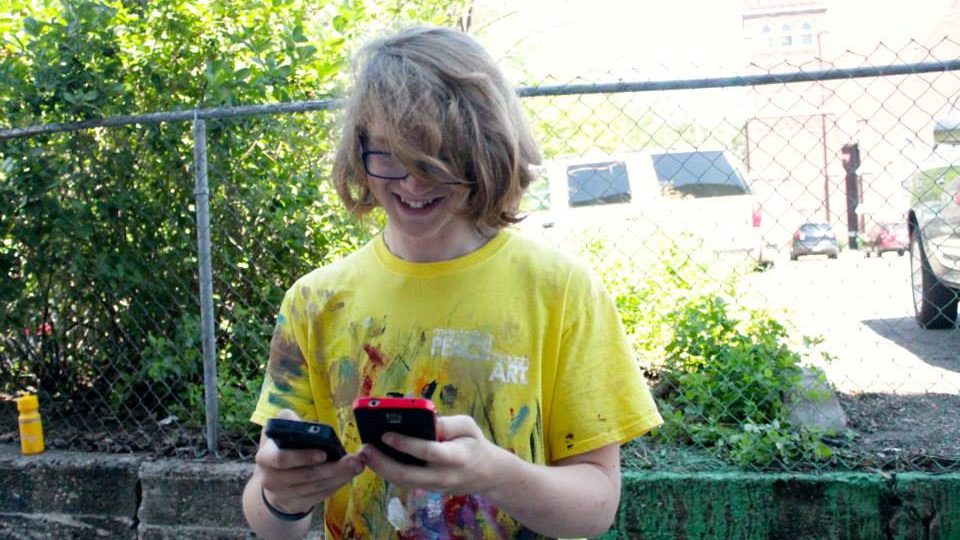 Follow us on our various social media, and share with your friends those images that inspire you.
Share Mentoring Peace Through Art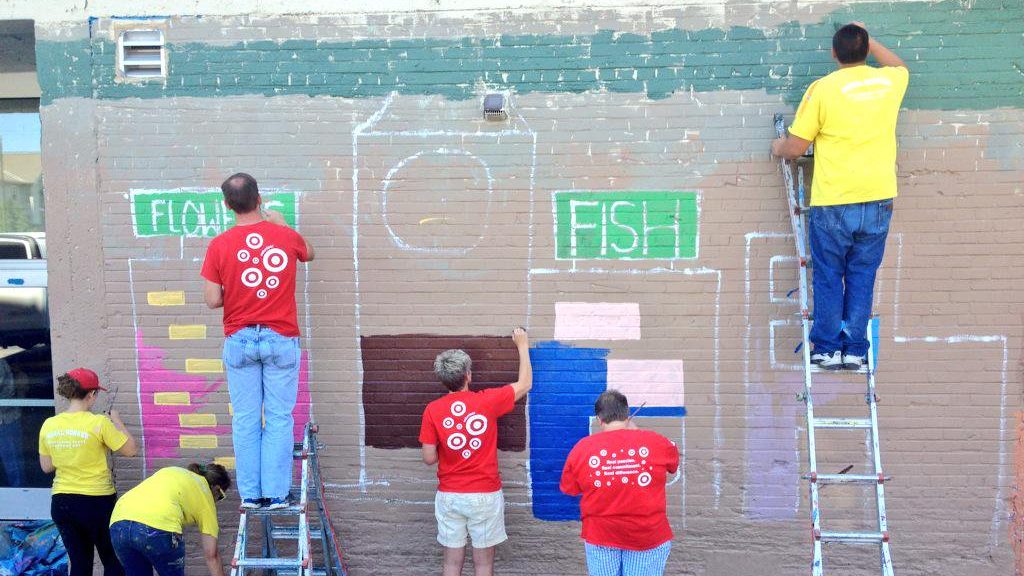 Whatever skills and gifts you have, volunteer with us on site. You will always be valued by the MuralWorkers.
Apply to Become a Volunteer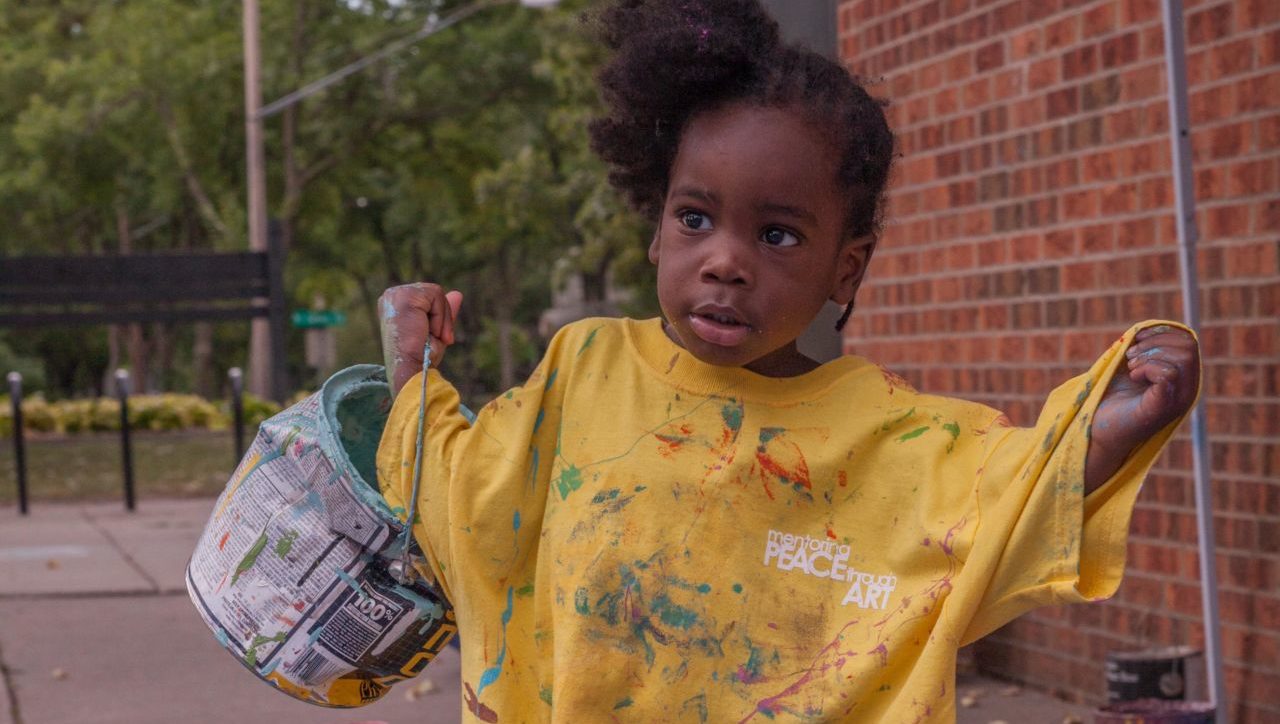 Help us continue transforming our youth into future capable workers by making a tax-deductible donation to Mentoring Peace Through Art today.
Donate Online Now